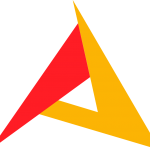 Strong Data Systems is currently hiring a Full Time Administrative Assistant to join our team.
This is an entry level position ideal for candidates with a background in Administrative Assistance, looking to gain valuable Office Administration, Recruiting, and Human Resources experience.
Our ideal candidate will be comfortable in a fast paced and flexible office environment handling a high volume of inbound calls. We pride ourselves on a close knit corporate culture, so our Administrative candidate must be an excellent team player.
Are you looking to grow into a long term career? We are seeking candidates who are looking to grow with our agency as we continue to expand.
Our Administrative Assistant will assist with recruiting within our Talent Acquisition Department. The position will require a handling inbound calls, daily correspondence, email management, front desk work and social media content management.
Other required skills:
• Demonstrable experience as an administrative assistant across multiple, complex teams
• A background in taking minutes, managing diaries and working within teams is essential
• The ability to work under pressure, with excellent IT, Communication and Administrative skills
• Excellent organizational skills
• Multiple complex diary management
• Responsible for coordinating various events which includes the planning, organizing and
implementation of a number of event activities. This can range from small internal meetings to larger events
•Management of Purchase Order creation, tracking and receipting
PLEASE NOTE: This is an entry level position and we are looking for an individual with between one to five years of experience, and a maximum of six years experience.
Compensation Package:
-Annual salary TBDE
-PTO
-Health & Dental Insurance Coverage for full time employees
-401k
-Sick leave
-Maternity leave
Requirements:
-Our administrative assistant must have great written and verbal communication skills
-Multitasking ability in a fast paced environment
-Administrative or back office experience is required
-Competitive mindset, goal oriented
-Computer Literate : MacOS and Windows
-Open availability: part-time candidates will not be considered for this position
Our ideal candidate will have between 1 to 5 years of relevant experience.